Today's discussion is with the fabulous Yvonne Michèle CEO of Global Empowerment Movement who will be discussing on the topic of relationships with self, especially at times of uncertainty, which is a benefit to everyone. Every blog written feature a Live discussion streamed On StreamYard to The Liberty Coach Facebook Page and YouTube channel. The live link also features at the bottom of the blog after the show.
I have known Yvonne Michèle from my early childhood, but our relationship developed more since I moved literally down the road from her over 18 years ago. I have mentioned about the importance of having good family friend networks, well Yvonne is one of mine. In life we mostly have a go to person you can have a chat, a laugh, they help with the children, you may even have sleepovers, dinners, go out, you name it, that is the type of relationship I have with Yvonne. I can even go as far as saying we have a sister type relationship. Our journey has been a special one and I am extremely excited to be writing this blog.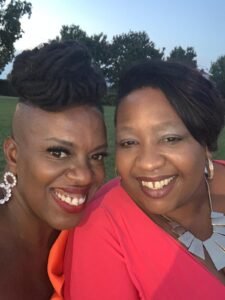 Yvonne Michèle is an entrepreneur ! Founder & CEO of the Global Empowerment Movement & The GEM Academy. Yvonne is a multi-award-winning international speaker, TV & radio presenter, author, female empowerment coach/ business mentor, singer, and Britain's Got Talent semi-finalist. 
Known as "The Queen of Inspiration" Yvonne Michéle is a force of transformational power!
She has a unique, robust enriching style of mindset & speaker training that empowers women to get into business, get out of their own way, find their unique voice, create their own blueprint to become visible, implement specific action steps and achieve incredible life-changing results. Yvonne is a star for creating most the transformational mantras and tag lines these two are the most popular ones:
"Everything Starts with Me!" and "Be Bold, Be Fearless, Be Authentic, Be You!"
Yvonne is also the founder & curator of 2 internet TV shows Shown on MediaNet Live TV, The Yvonne Michele Show and After Dark (Adult Relationship) Show
Plus…
After Dark Pleasure Online – Store all which can be located at her website.
During the 2020 Lockdown Yvonne continued to motivate listeners online with the Morning Inspiration Show which has got great feedback with Monday Motivation, Tuesday Truth, Wednesday Wisdom, Thrive Thursday, Freedom Friday. You can listen in on Facebook, YouTube, and Instagram on how to move forward, start businesses and improve your lifestyle.
Yvonne has a passion to helping when and a life transforming project called Coffee Cake and Conversation was for women who had experienced trauma. I was fortunate to be able to take part in this empowering program to deal with my own trauma of loss and grief. I found this program to really give me more insight into my own strengths and that I can overcome my challenges. Yvonne created a phenomenal learning and empowering space for all the women, and she keeps on giving, all to help women and young girls.
Yvonne is a Master Practitioner in NLP and Hypnotherapy and continues to use the skills to improve her own life and to help others. Yvonne is full of energy and is always giving so much that for our readers and viewer will be able to access a lovely gift. Get your FREE AFFIRMATION.
If you would like to connect with Yvonne, you can find her at: W: www.yvonnemichele.com and E: info@yvonnemichele.com
Social Media 
https://www.facebook.com/yvonnemicheleinspires
https://www.youtube.com/c/YvonneMicheleTV
https://www.instagram.com/yvonnemicheles/
You can leave your comments on the Parenting Live on Facebook and Youtube at 8 pm, leave a comment on my Instagram page or email me directly at ruth@thelibertycoach.com.
Thank you for reading my blog.
Click Here to View The Video That Accompanies This Blog Post Where Ruth Shares Her Experience & Favourite Techniques With You- To Help Improve Relations At Home By Discussion and Examples Of Methods and Strategies Developed Around Strengthening Families Strengthening Communities Core Concepts and Goals.
Ruth Carter The Liberty Coach.