Mr Fox is the main reason why I changed my schedule this month into having a month of gratitude, all from our last encounter with him brought such overwhelming feelings of joy. Mr Fox has taken exceptional care of my daughter for several years and has always been pleasant, professional, and kind, having a keen interest in how she is doing. I am so grateful to have had you as my daughter's surgeon and we both have only good reports and praise in our hearts and minds for you. I pray a blessing on your life, I have no real idea what you are going through, how you presented yourself to us has always been from a professional, reassuring way. That is what is needed for a parent and my daughter has always felt comfortable and trusted your expertise.
Over the years I got used to travelling to London, Bolsover Street and Stanmore RNOH going to the appointments and surgeries, without knowing it you always made it easy for me. I remember 15 years ago my daughter had surgery booked and I had my son with me who was only months old and you postponed the surgery because you knew how challenging it would be for me to care for two high dependent children, I was relieved by that. On reflection how much you genuinely cared for your patients and the wellbeing of their caregivers really resonated with me that day as I travelled back home. 
As the surgery journey for my daughter started so young, I was adamant that I didn't want to make decisions that I would later regret, my goal was to minimise her pain, not add to it. When she was 7 I remember a consultation with another Consultant and he was talking of putting screws and plates in and I said no, he listened to me which was great and came up with another idea which I was more than satisfied with after they explained the surgical procedure to me. It is a great feeling to be able to trust those who operate on your children.
Last year when we had a consultation with you and you brought up the plates, platinum, and screws, I stepped back, and my daughter made the choice to go ahead with the surgery. I am so glad she was able to make that decision for herself and I knew that I did not want to be the one to do it as I do not feel what she feels. It is because of her confidence in you over the years, you have helped to make her life better. For that, I am profoundly grateful.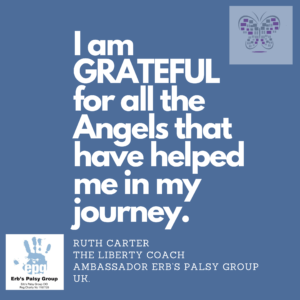 I nearly missed the last appointment in September 2020 because of the security guard who I am sure must be an agency worker or feeling panicked inside that he must take everyone's temperatures as they enter in. On this day my daughter got through ok, but I was asked to go to the lower ground, he said I can't be with my daughter and knowing tensions are in the air due to CV-19, I did as he asked.
My daughter was not happy so I was thinking, she is 21 years old and must be able to do this appointment on her own, the thing is she has always had someone with her. At times my sister or a friend has had to step in. So, my daughter waited in the waiting area agitated as she was watching other patients come in with their carers. So, she asked them "are you both being seen" and they said who the patient was and who the carer was. Then she asked another couple and got more agitated. My daughter stormed to the reception and said, "I need my carer, everyone else has their carer". As I sat in the lower ground reception, texting the key points to tell the consultant, my daughter appeared and said, she is not having her appointment without me.
By the time we got upstairs my daughter's name was called and I could hear the receptionist say, "she has gone to get her carer". We walked straight in and talked at length to a male nurse, well dressed I should say, I thought he was a registrar. He then went to get Mr Fox, who comes in the room with the brightest smile and gives us both elbow greetings. With the whole COVID thing no more handshakes and Mr Fox being as Fantastic as he is finding another way to keep that positive connection. So, here it comes after having a review he asks my daughter "do you want any more surgery" she said "no" with a big grin on her face. He said, "that's it your discharged" with tears in his eyes. I was choked I could not believe what I heard, and I was not expecting it either. I held back the tears as best as I could as we said our final goodbyes, that was a special moment in the room was filled with love and for that, I am truly grateful for the whole experience I've had with RNOH.
We have had many hospital visits over the years and each one you were our angel with positive surgical solutions to enhance more movement in my daughters' arm. You listened to us and gave us time to think. I appreciate your surgical expertise for brachial plexus injuries as my daughter is a true testimony of the positive outcome we received in September 2020. We will miss you so much and wish you all the best now and, in the future, lots of love Ruth Carter, The Liberty Coach.
You can leave your comments on the Parenting Live on Facebook and YouTube at 8 pm, leave a comment on my Instagram page or email me directly at ruth@thelibertycoach.com.
Thank you for reading my blog.
Click Here to View The Video That Accompanies This Blog Post Where Ruth Shares Her Experience & Favourite Techniques With You- To Help Improve Relations At Home By Discussion and Examples Of Methods and Strategies Developed Around Strengthening Families Strengthening Communities Core Concepts and Goals.
Ruth Carter The Liberty Coach.