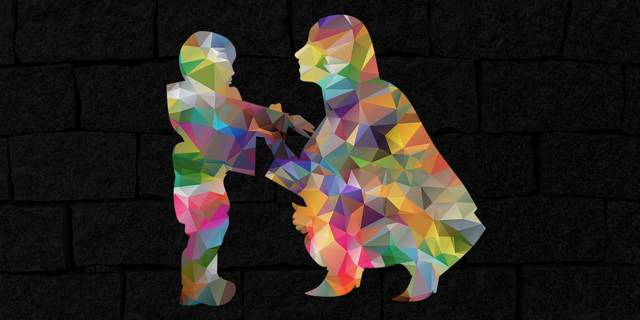 Special Time is another favourite of mine and comes in the 1st session which is great because immediately you begin working on building positive relationships with each of your children getting to know them on a deeper personal level. Having the opportunity to understand their likes and dislikes and to find out key information about who your child is and also to share your experiences. I truly gained much more from spending individual time with my children over the years. As they've grown and experience life such as completing school, transition onto college, university, I've been privileged to hear their thoughts and ideas.
Special Time is a tool to help improve self-esteem and just being there as a parent for your child in the designated time you agree upon. I've played games with my son on X-Box, listened to my daughter ideas whilst braiding her hair. It doesn't have to cost anything to spend special time. You could plan to do gardening and sharing ideas on hobbies, places you've visited. Feelings on any age-appropriate subject and use that time to learn from one another.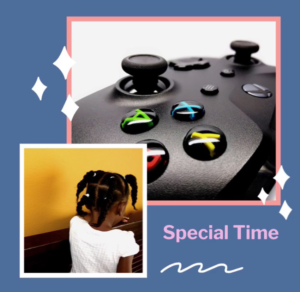 When I was taking part in the SFSC Parenting Program I was keen to improve the relationships and get to know each of my children on another level. I was guilty of doing lots of activities together but not taking into account their individuality and Special Time allowed us to develop a healthier relationship over the years. I'm sharing this with you and you might find these tools are useful too. Especially during this period of transitioning from being on lockdown for close to 3 months and with restrictions lifting, Special Time could be a picnic, a walk but just with you and one of your children at a time. Bath time, preparing a meal can all be opportunities to engage in Special Time. Here are some Steps from SFSC to creating your Special Time.

Steps to Special Time.
Step 1 – Spend Special Time with each child.
Younger children 15 minutes each day
Older children 1 hour, twice a week
Step 2 – No Questions – no directions – no criticisms.
Listen to your child
Repeat what your child says
Only ask questions tohelp your child think (no interrogation)
Share information about yourself
Step 3 – If necessary spend Special Time when you and your child are already together.
Bath time, riding in the car, going for a walk.
Step 4 – Adults can trade off having Special Time with different children.
Step 5 – If, possible, schedule Special Time at the same time each day.
Step 6 – Tell your child that you want to spend Special Time together because you love him or her.
Isn't that nice 6 easy steps to build lasting memories with your child, being able to find out how they feel and discover who they are and the ideas they have about their future. Special Time has been a relief as its a space to listen and share as the parent and sometimes I will call Special Time even now that they are 16 and 20, it's a process that you can adapt to suit you. I found that each of my children has very different personalities, characteristic and traits. Some are like mine while I'm discovering who they are as young adults. I encourage you to carve out time to spend getting to know your children.
Thank you for reading my blog.
Click Here to View The Video That Accompanies This Blog Post Where Ruth Shares Her Experience & Favourite Techniques With You- To Help Improve Relations At Home By Discussion and Examples Of Methods and Strategies Developed Around Strengthening Families Strengthening Communities Core Concepts and Goals.
Ruth Carter The Liberty Coach.