Historical rite of passage session follows culture and family and Cultural Rite of Passage which we covered a few weeks ago. I do hope these rites and the activities suggested each week are giving you tools and adding more to your family life. I can't express enough how much I love the rites of passage and I've been using them with my children for the past 8 years and I still do some of the activities with them even though they are adolescent and young adults. I have shared a bit with you about my culture and where I come from and I hope you have been able to discuss your cultural background with your children. I have to admit when a friend of mine mentioned that her 6-year-old son identifies as Bajan (from Barbados) I was pleasantly surprised, but that just goes to show the influence, the sense of belonging he must feel to the island and his family.
Today we go a little bit deeper into the culture by exploring our historical roots, going back as far as you can into history and what can we learn from there to help us in our present day. One of the things I'm grateful for is to be here in this life, having an opportunity to have a life to some degree were looking back at my past I can lift my hands and say to my ancestors we made it. In terms of your bloodline exists it is still here; we are in the 21st Century and I am proud to represent all my ancestors.
I have attempted in my youth full of excitement to do a family tree. I started but did not complete the task as I began to uncover things that did not want to be uncovered such as a family tree helps you clearly define who is connected to whom. Once you start to connect the dots your head should not hurt but mine did lol. I can laugh now but at the time I discovered that my family has been separated and no one seems to know why that's because it happened so long ago the people involved are either dead or honestly cannot remember the reason why they feel out with their sister. Looking at the family tree I could take a guess but what would be the point. Sometime our historical past may bring things to light that just leave a bad taste in your mouth and other things are still a mystery.
So, I have explained that my mother is Jamaican, and my father is Dominican, but my historical path brings me back to Africa. I have no idea where in Africa specifically, I've no idea of the tribe or names to even begin digging deeper. The furthest I managed to go back to his great- great grandparents. My mother remembers her grandparents and their parents were born in slavery. I would have to return to Jamaica to find the records to go even further as I'm unsure of who is the link to that horrific transatlantic journey but I want them to know in my soul we made it and I am proof of that.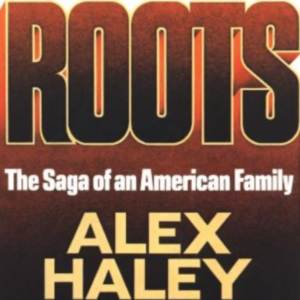 My father's side of the family holds some jewels of information that I have discovered over the years. I never met my paternal grandparents, but I have heard many stories of who they were and where they come from. My grandmother is dual heritage and I could not tell you if it was a love thing going on or abuse that brought my grandmother here as her origin is a native Dominican from the original Carib territory. My great-great-grandfather is a French man. It was my Uncle Joe who is older than my dad that told me the story about this discovery a French man and we are black. I was told that my grandmother told him that he is to greet the white man as his grandad, what a shocker for him as a young person. When I told my dad, he said I know nothing about that, so I dug a Lil deeper. I met a lovely French lady and I was telling her the story that my great-great-grandfather is French, she said that's not surprising many French men went over the Caribbean to find work and many started families and returned to France leaving their children behind and setting up a fresh back in France once they had made their money. I was told that I likely have a whole side to another family that I don't know but she said the French keep good records so if I could get his name at the very least there will be some record of all those who left France heading to the Caribbean and records of their return.
Sometimes history can be horrible, and I wanted to know but I did not want to know in case my great-great-grandmother was a victim of rape and I let it lie. However, with what information I could gather from family members I have shared. I have had to learn about my history from family, members, books, and films because some areas of my history are painful, and my dad certainly does not like it. I know this because when I gave him my dissertation to read, he got upset about why I was bringing up the past. The topic was on educational differences between black boys and girls so a huge part I went back 500 years or more to give a good discussion for my paper.
Unlike my parents who seldom mentioned about our historical roots growing up, I have made sure I have had that conversation and learning experience with my children, so they know. We discussed the good factors of our existence and the not so good parts; we have recognised our strengths and the disadvantages we still see present today. If you mention the name George Floyd, then that is enough to know we got race issues going on. Your history may be very different but from the stories I've heard from the other parents from other countries, it seems there is a horrible part of history for us all but there are also some magical things and extreme positive contributions over the time.
Let us look at the steps Strengthening Families Strengthening Communities offers us today to explore the historical rites with our children.
The Steps to Historical Rite of Passage from SFSC.
Step 1 – Help your child learn about cultural/ethnic group's contribution to the world history.
Step 2 – Help your child develop/maintain circles of interdependence.
Step 3 – Participate in family gatherings with your child and help your child develop and maintain relationships with the elderly.
Step 4 – Help your child learn about ethnic/cultural historical figures and their messages.
Step 5 – Help your develop plans to improve his or her ethnic group and community.
Step 6 – Help your child develop plans to enhance his or her town, country, and the world.
The above steps are also attached to the Historical Rite of Passage activities. Choose 1 out of the list of 12 different activities and let me know how you get on.
You can leave your comments on the Parenting Live on Facebook and YouTube at 8 pm, leave a comment on my Instagram page or email me directly at ruth@thelibertycoach.com.
Thank you for reading my blog.
Click Here to View The Video That Accompanies This Blog Post Where Ruth Shares Her Experience & Favourite Techniques With You- To Help Improve Relations At Home By Discussion and Examples Of Methods and Strategies Developed Around Strengthening Families Strengthening Communities Core Concepts and Goals.
Ruth Carter The Liberty Coach.